We've partnered with Classic Fire + Life Safety, an industry-leading fire protection and life safety organization, to successfully champion their compelling brand story about people helping people through building a stunning, story-first, fully responsive website and content management system.
As Classic FLS experienced rapid growth, they encountered a new challenge: a shortage of personnel to keep up with demand. To help tackle this issue, we developed a recruitment strategy that would attract top talent to various positions throughout the organization.
Using a story-centric approach, we crafted marketing materials that highlighted the unique employee experience that Classic FLS offers. However, when the company secured a high-profile construction job, we needed to step up our efforts and quickly recruit a team of experienced field staff.
Working closely with Classic FLS' marketing team, we launched a multi-faceted campaign that leveraged paid LinkedIn advertising, print materials, webpages and events. The results were staggering: the positions were filled quickly with qualified candidates.
"Bark's exceptional recruitment campaign executed within a tight time frame exceeded our expectations, making them an invaluable asset to our team. We thoroughly enjoy collaborating with Bark," says Chris Reynolds, Classic FLS' director of marketing.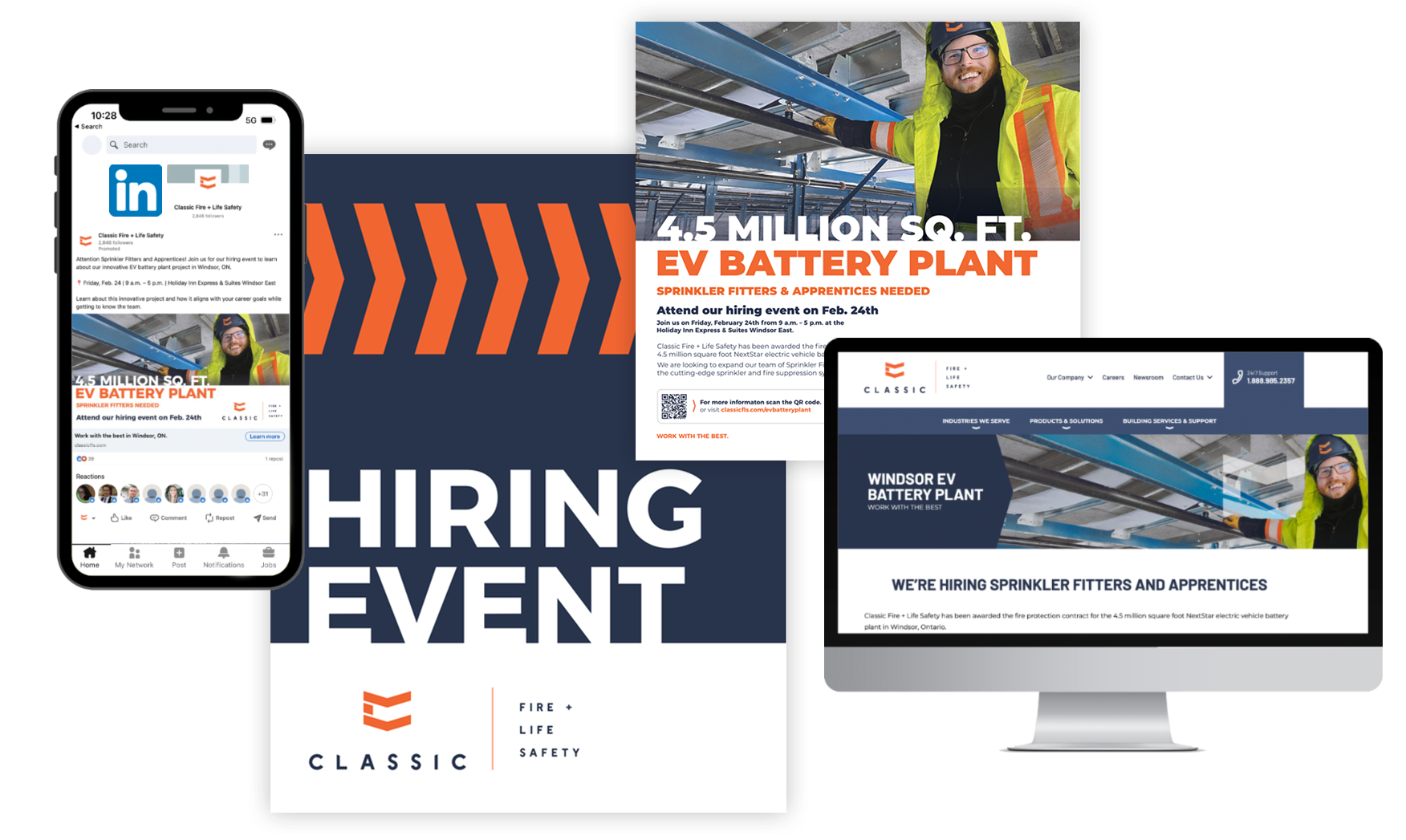 We are proud to be Classic FLS' agency of record, assisting them with their content creation, maintaining their fully-responsive website and providing strategic advice for their marketing and communications initiatives.
We look forward to continuing our collaboration with Classic FLS, helping them achieve their growth goals and expand their business.
Need help reaching a specific goal? Let's chat.